At today's American Furniture Warehouse, customers enjoy the largest selection of quality, stylish home furnishings and accessories at the lowest prices in the state. What's more, American Furniture Warehouse is known to have the largest selection of furniture under one roof in the United States. American Furniture Warehouse makes a priority of working efficiently and keeping costs low, so that those savings can be passed on to the more than one million customers the company serves each year.
---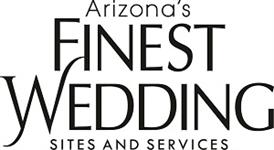 At Arizona's Finest Wedding Sites and Services Website and Magazine, our passion is connecting engaged couples to wedding venues and professionals that will deliver the wedding of their dreams!

Using our comprehensive website, full of Arizona's Finest wedding venues and professionals, you are able to refine your searches to exactly what you are looking for and request specific information for venues and vendors located throughout Arizona!

Our local wedding magazine is filled with top wedding professionals, along with real Arizona weddings and content that is sure to inspire you! We pride ourselves on being Arizona's Venue Specialists, therefore our magazine serves as a resource guide curated with only the finest wedding venues from Northern to Southern Arizona- venues we believe will capture the magic of your special day.

Our mission is to provide the best possible resources for Arizona wedding planning, while inspiring couples to live a life full of love!
---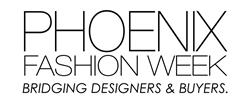 Phoenix Fashion Week is the leading fashion industry event in the Southwest. The organization's mission is to bridge the gap between national and international designers and premier retailers and top fashion media. Phoenix Fashion Week's ultimate goal is to garner global exposure for Arizona's fashion industry. Through educational fashion seminars, year-round fashion events, and charitable partnerships, Phoenix Fashion Week is gaining rapid acclaim for its community-service efforts and for infusing world-class innovation into the Southwest. For more information, visit: www.phoenixfashionweek.com
---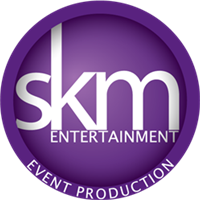 Arizona's award winning, worry-free DJs and MCs. Serving Scottsdale, Mesa, and the Phoenix Metro Area for over 25 years. Specializing in Weddings, Bar/Bat Mitzvahs, Corporate Events, School Events, and More! SKM Provides DJ and MC services, lighting and decor, photo booths, and event production; all while maintaining a high level of success and value for our clients.
---

THANK YOU TO OUR 2023 SPONSORS & PARTNERS: