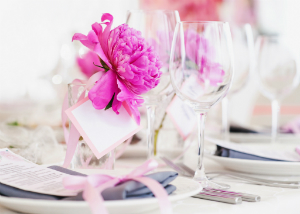 More than 200 VENDORS
Compare the services of over 200 wedding professionals, all in one place. From venues to florists, bakers to gown, we've got a vendor for EVERY aspect of your wedding!
FASHION SHOWS
The AZ Wedding Fashion show, presented by American Furniture Warehouse, powered by Phoenix Fashion Week and hosted by SKM Entertainment, is a must-see for brides and grooms who have yet to decide what they are wearing on their wedding day. Premier gown and suit designers from across the Valley debut their most popular styles and trending 2023 looks paired with hair & makeup from Babydoll Weddings Hair & Makeup and flowers by Paradise Valley Florist. Not only is this one of the most popular and exciting events of the show, but it's also the perfect place to gather inspiration. Check out the fashion shows at 11:00 am & 1:30 pm both days!

| | |
| --- | --- |
| presented by: | powered by: |
| | |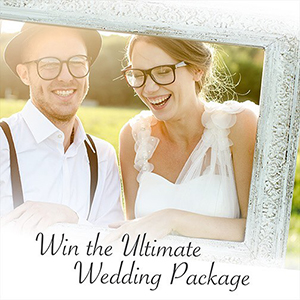 ULTIMATE WEDDING PACKAGE GIVEAWAY
One lucky couple will win a package valued at over $10,000 with everything they need for the big day – from the dress to the décor. You must visit all participating vendors listed below to be entered – don't miss your chance to win! Click Here to view all the details.
Gorgeous Gowns
For the brides who have yet to find their dream gown, the Arizona Wedding Show is a great opportunity to try on different styles and get some of the best discounts of the season. Amy Bridal will be providing a gown sale and try-on exclusive to the 2023 Arizona Wedding Show. Don't miss out on up to 80% off bridal gowns, bridesmaid dresses, veils, shoes, accessories and more.

presented by: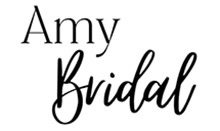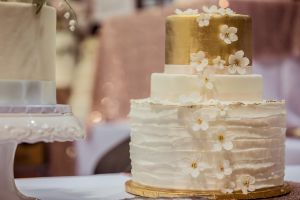 Cake Tasting
To help get through all the amazing vendors at this year's show, you'll need to refuel with a cake break. Cake Tastings presented by Bamboo Bakery is a perfect way to get a midday snack while also finding the best flavor to share with your friends and family on your big day. Visit Bamboo Bakery's booth to look at gorgeous wedding cake designs, chat with their expert bakers, and of course, taste the delicious cakes available! All tasting samples are included with admission to the show.
presented by: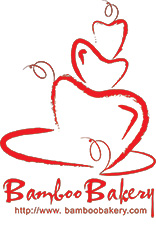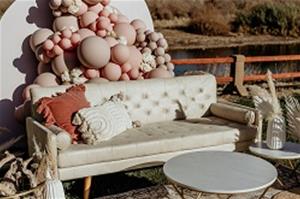 The Lounge
Grab your fiancé or wedding tribe & visit The Lounge presented by Arizona Bride! Sip on a crisp glass of wine or celebrate with some bubbly while soaking in the wedding inspiration provided by Black Tie Optional, I Do Rentals, Jump into Bliss, & PV Florist. Incorporate ideas from The Lounge into your own big day to create an environment that feels seamless and gives your guests a luxurious place to mingle during your party. No matter your event style, a lounge area is a great way to customize your space.

| | |
| --- | --- |
| styled by: | presented by: |
| | |
YOU ARE INVITED...
…to grab a SHOTGUN WEDDING-themed cocktail and make yourself comfortable in the ceremony space designed by Black Tie Optional and I Do Rentals!
SHOTGUN WEDDING starring Jennifer Lopez and Josh Duhamel is available exclusively on Prime Video, January 27.
MUSICAL MOMENTS
Start the day off with the right vibes – catch the musical talents of Brekyn Johnson on Saturday and Garcia Morett Entertainment on Sunday between 8:45 & 10:45 a.m., before the day's first fashion show. Live music is a great way to curate the ambience of your wedding day, whether for just the ceremony or throughout the reception. Live musicians can change the mood of the room as needed and help make your wedding unique and personal to you! Be sure to visit our musician vendor booths for additional live music throughout the day.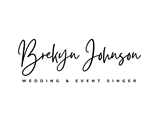 All About the Party
Visit our party inspiration presented by
Soul Agave
to see how our vendors can be a resource for any a party or event, whether that be a bachelorette party, a proposal picnic, recovery brunch or bridal shower. Our vendors are applicable for all the major milestones attendees may want to celebrate throughout their lives. Located in booth #940.
presented by: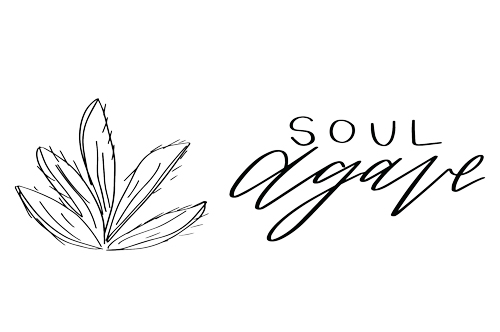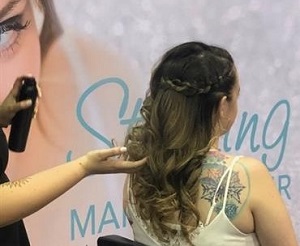 The Glam Plan
A complimentary hair & makeup consultation? Say no more! Take a seat, get cozy & find your inspiration with the experts at Primp and Blow. Whether you have a specific look in mind or aren't sure where to start, Primp and Blow professionals can discuss certain styles and looks, and show you all the latest trends in hair & makeup. Enjoy the Show looking & feeling your best!
presented by: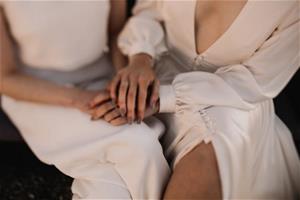 Inclusive vendors
Our attendees come from all walks of life and so do we. This year we've partnered with LGBT Weddings to provide a supportive, inclusive and welcoming environment for all attendees dreams no matter who they are or who they love. With the help of LGBT Weddings' stamp-of-approval vendor badges, we're creating an environment where members of the LGBTQ+ community can rest assured that they'll have open and comfortable conversations with our vendors and even find vendors that specialize in LGBTQ weddings. Planning for your wedding should make you feel excited and prepared and we're proud to be an inclusive event that's supportive of every couple's big day.