How to make the most of Your 2022 Arizona Wedding Show Experience
Jan 6, 2022, 11:40 AM
The Arizona Wedding Show is coming back to the Phoenix Convention Center in just a few short weeks! On January 8-9, attendees will have the chance to visit hundreds of vendors, sample local bakeries, attend exclusive fashion shows and so much more! With tons to do and see during the two-day expo, we have a few tips to help you make the most out of your 2022 Arizona Wedding Show experience.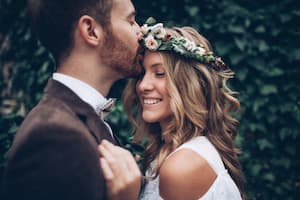 1) Make sure to pre-register online in advance. By registering prior to the show, you will get the best price. Click here for registration info.
2) Before you arrive to the show, download and print several of the Arizona Wedding Show labels. This will help make signing up with a vendor quick and easy! You can access the printable labels by clicking here.
3) Make a list of the types of products/services you are most interested in and then prioritize the vendors you want to visit at the show based on your list. Make sure to plan around the show schedule so you do not miss important events like the Fashion Shows presented by American Furniture Warehouse.
4) Grab a Show Bag at the entrance of the expo. The bag contains special offers inside and will come in handy as you collect vendors samples to take home.
5) Plan to arrive a little early to the Fashion Show, presented by American Furniture Warehouse. The show features incredible models and local designers from Phoenix Fashion Week. Although the show is scheduled twice a day, this is one of the most popular events during the expo and seats will fill up fast.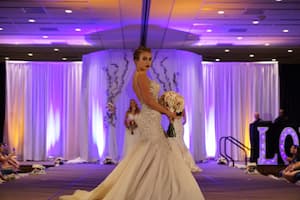 6) Be sure to participate in the Ultimate Wedding Package giveaway. Just by visiting participating booths, you could save thousands of dollars on your big day! For more information on the Ultimate Wedding Package, click here.
7) Wear comfortable shoes! With so much to see, chances are you will be walking and standing on your feet for most of your day.
8) If you need a rest during the busy day, grab a snack at the concessions and take a load off in the show lounge. Furniture in the lounge is supplied by The Event Co. and offers picture-perfect wedding inspiration, even when you're relaxing.
9) The Arizona Wedding Show is not just for the brides. Attend the expo with your bridal party, parents or future spouse! There are valuable vendors for everyone involved in the wedding.
10) Carry cash in case you want to take advantage of show discounts onsite. Some vendors may be able to book only one wedding a day and spots will fill quickly. Other vendors may be able to book multiple events on the same day. Keep this in mind when organizing your priorities.
11) Bring your color swatches if you still need a designer, florist or bakery.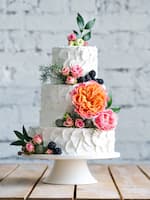 12) Take photos and videos of everything you love. After the show you'll be happy to have visual notes of details that stuck out to you.
13) Stay until the end of the show. Exhibitors may gift you with props that are left over after the two-day event.
14) Practice COVID-19 safety measures to help everyone at the show remain healthy! We strongly encourage following CDC guidelines like wearing a mask while indoors and remaining socially distant from vendors and other attendees where possible.
We are so excited to see you at the show on January 8-9! For more insider information on the upcoming expo, make sure to follow our social media accounts - Facebook, Twitter and Instagram.