Exhibitor Spotlight: Artful Sweets LLC
We're excited to welcome Artful Sweets LLC to the Arizona Bridal Show, January 11 and 12 at the Phoenix Convention Center - South Building. Before you visit this ALL NEW vendor in Booth #229, enjoy our brief interview with owner Susan Kolmna.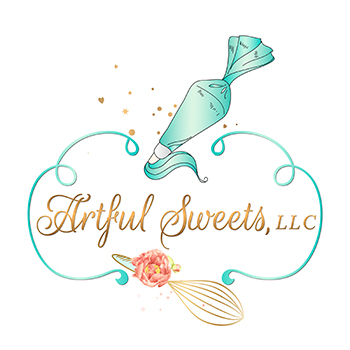 Please describe your products and services.
"Artful Sweets creates custom, made-to-order cakes and desserts for weddings, bridal showers, and all other special occasions and every "sweet tooth". I pride myself in delivering cakes and desserts that are dazzling to look at and bursting with flavor. As a custom business, I help make celebrations extraordinary by bringing people's visions to life. Using my classical French training and my artistic skills, my designs range from whimsical to sophisticated; simple to intricate; trendy to traditional."
What are your best tips for planning a wedding?
"Be yourselves. This special day is all about you as a couple and the life you look forward to sharing with each other. Make your wedding day reflect your personalities and the joys that brought you together."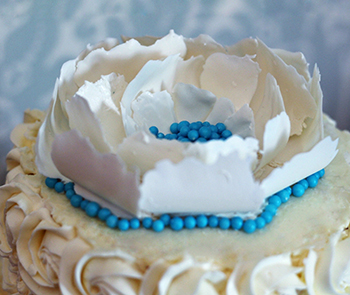 What are your featured items this season?
"Wedding cake designs reflect the couple's personalities, choice of venue, and personal style. My booth will feature cakes in an array of design textures, finishes, and colors along with decorated cookies for bridal showers, save the date, as well as table numbers or name place cards."
What's the strangest client request you've ever received?
"I love a good challenge!"
What is your favorite part about being in the Arizona Bridal Show?
"This is my first time exhibiting. I anticipate the energy in the room to be electrifying. So much joy and excitement surrounds planning a wedding. I can't wait to share in the smiles and laughter of the show weekend!"
Is there anything else you think folks should know about your business?
"Artful Sweets strives to create cakes that are individualized to the couple and the occasion. I enjoy getting to know my customers and working closely with them to design the cake of their dreams."
Don't miss your chance to connect with hundreds of vendors like Artful Sweets. Get your Arizona Bridal Show ticket today and start planning your visit. We can't wait to help with your special day!
Dec 4, 2019, 20:37 PM